Registring individuals and groups
Registring individuals and groups#
Registrants are at the heart of OpenSPP. They are the people or groups that are being registered to be included in social protection programs.
A registrant can be:
Depending on the project's requirements, a registrant can simply contain a name or full biographic information, ID document numbers, pictures, bank account numbers, phone numbers and more.
Importing registrants#
Import from CSV/Excel#
These are the steps to follow:
Open the Import records menu.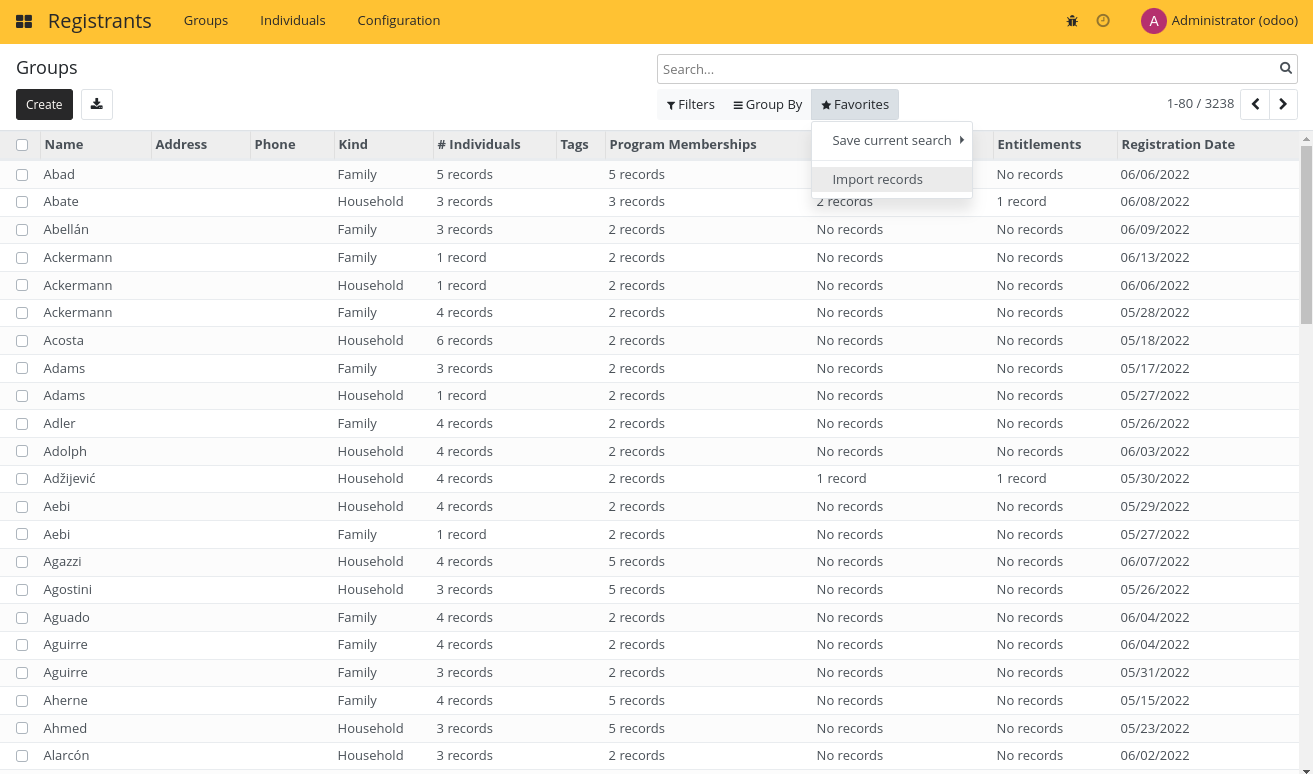 Upload your import file.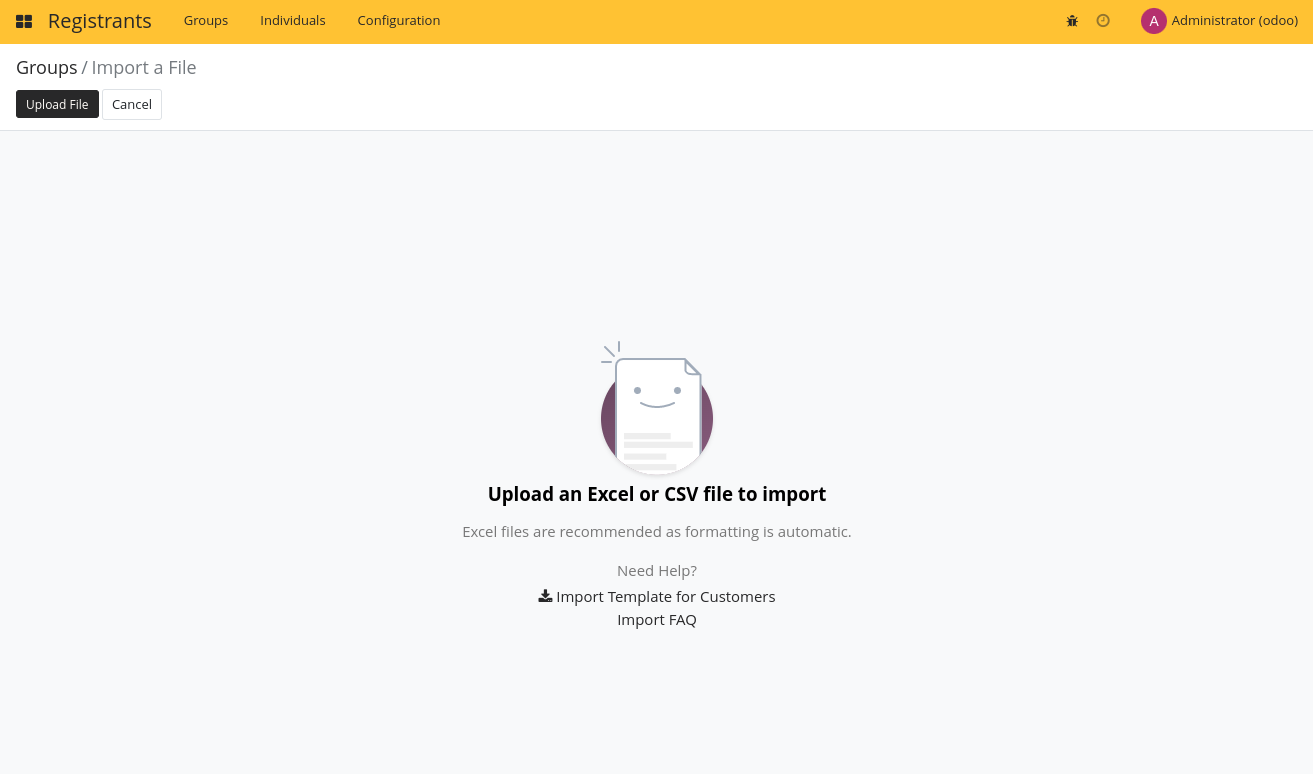 Map the fields in your file to the fields in OpenSPP.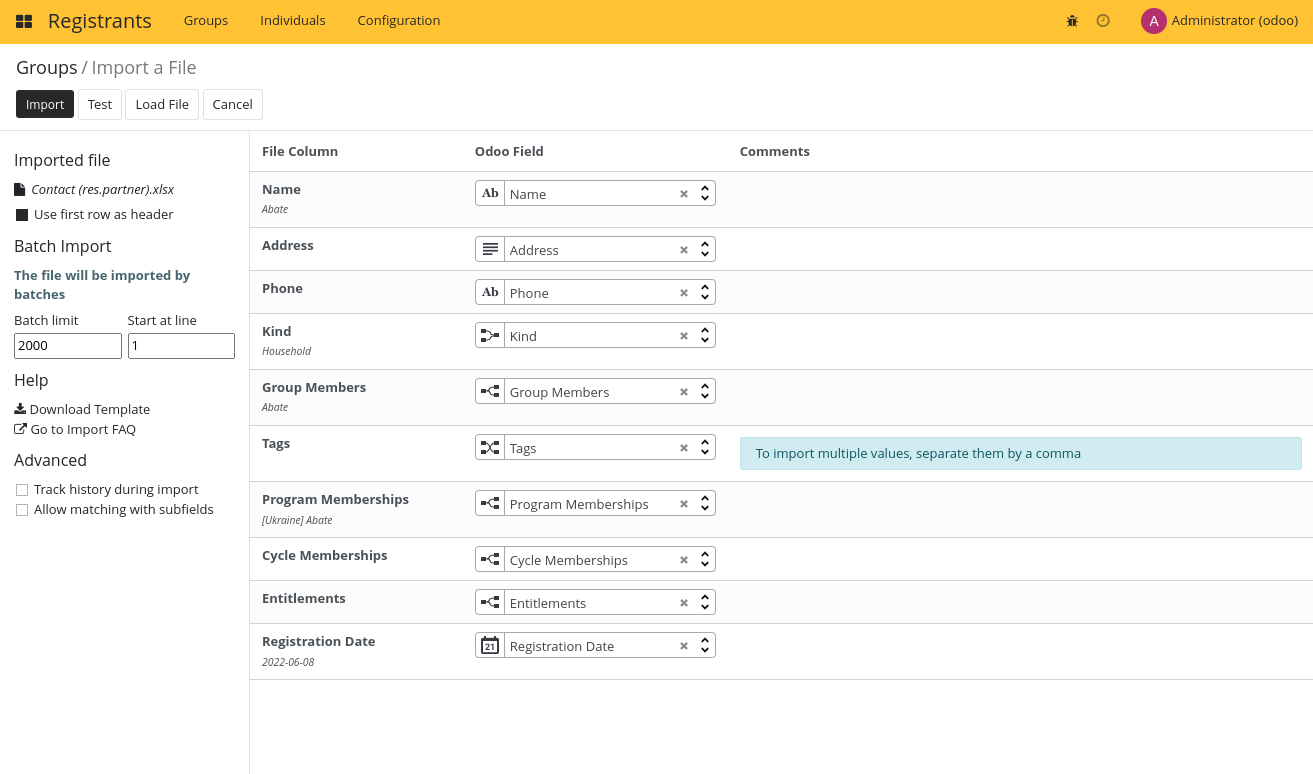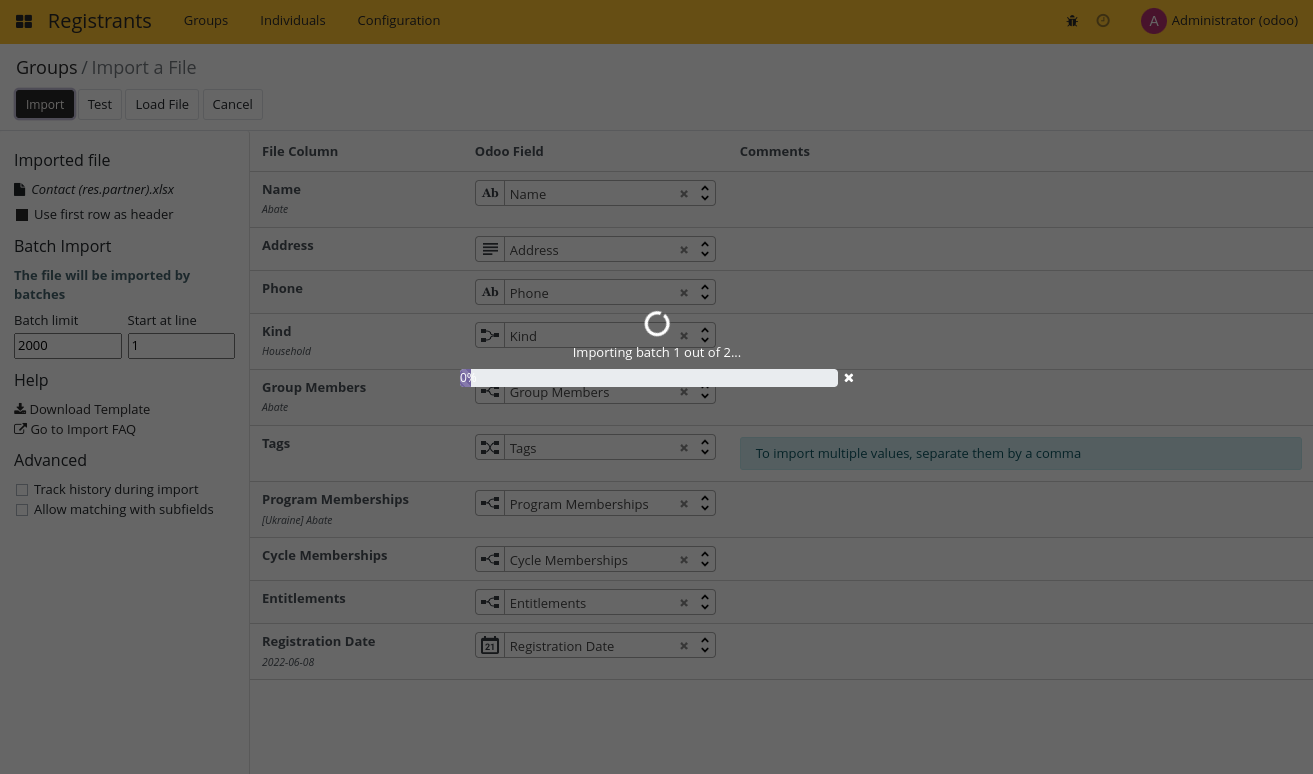 Using Import to update data#
The import feature can also be used to update existing data. The easiest way to achieve this is to export the data with the export feature by enabling the I want to update data (import-compatible export)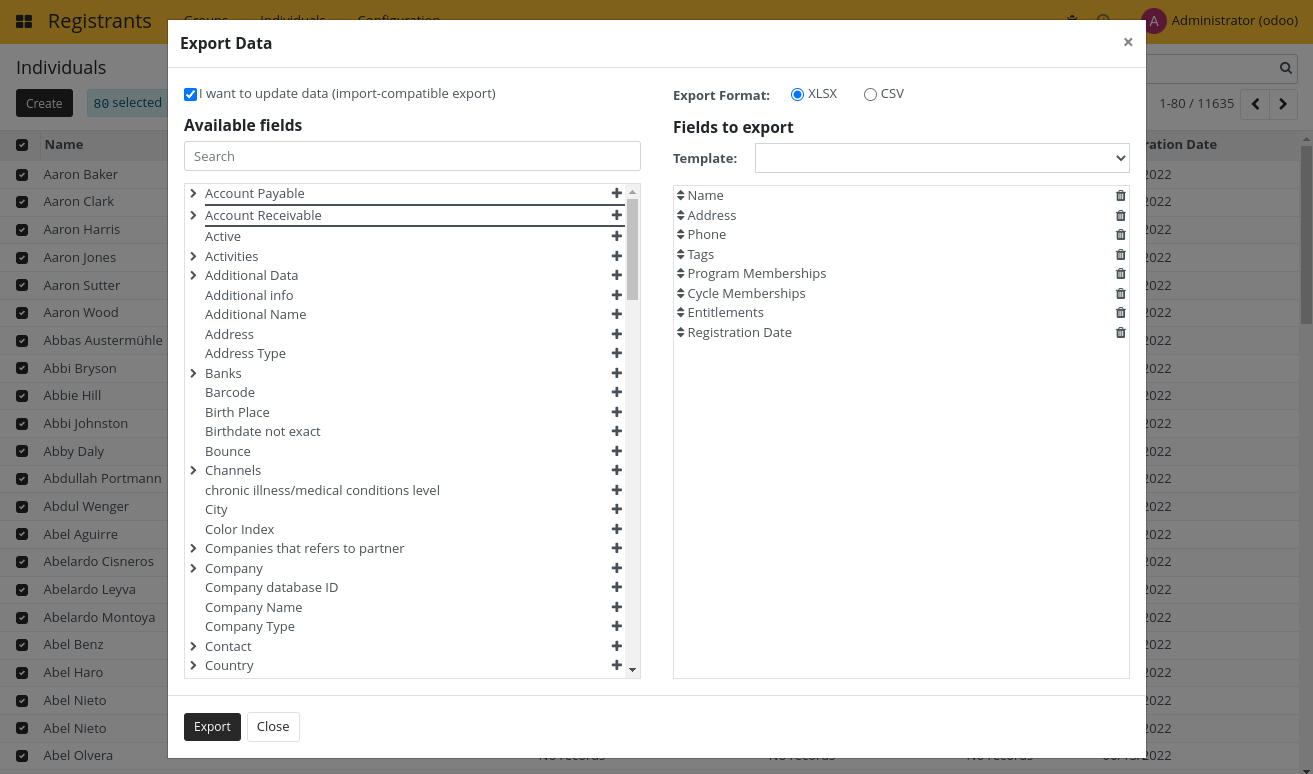 Import from ODK Central#
TBD
Exporting Registrants#
Export to Excel or CSV#
Both Groups and Individuals can be exported.
These are the step to follow:
Filter the registrants you want to export using the list filtering features.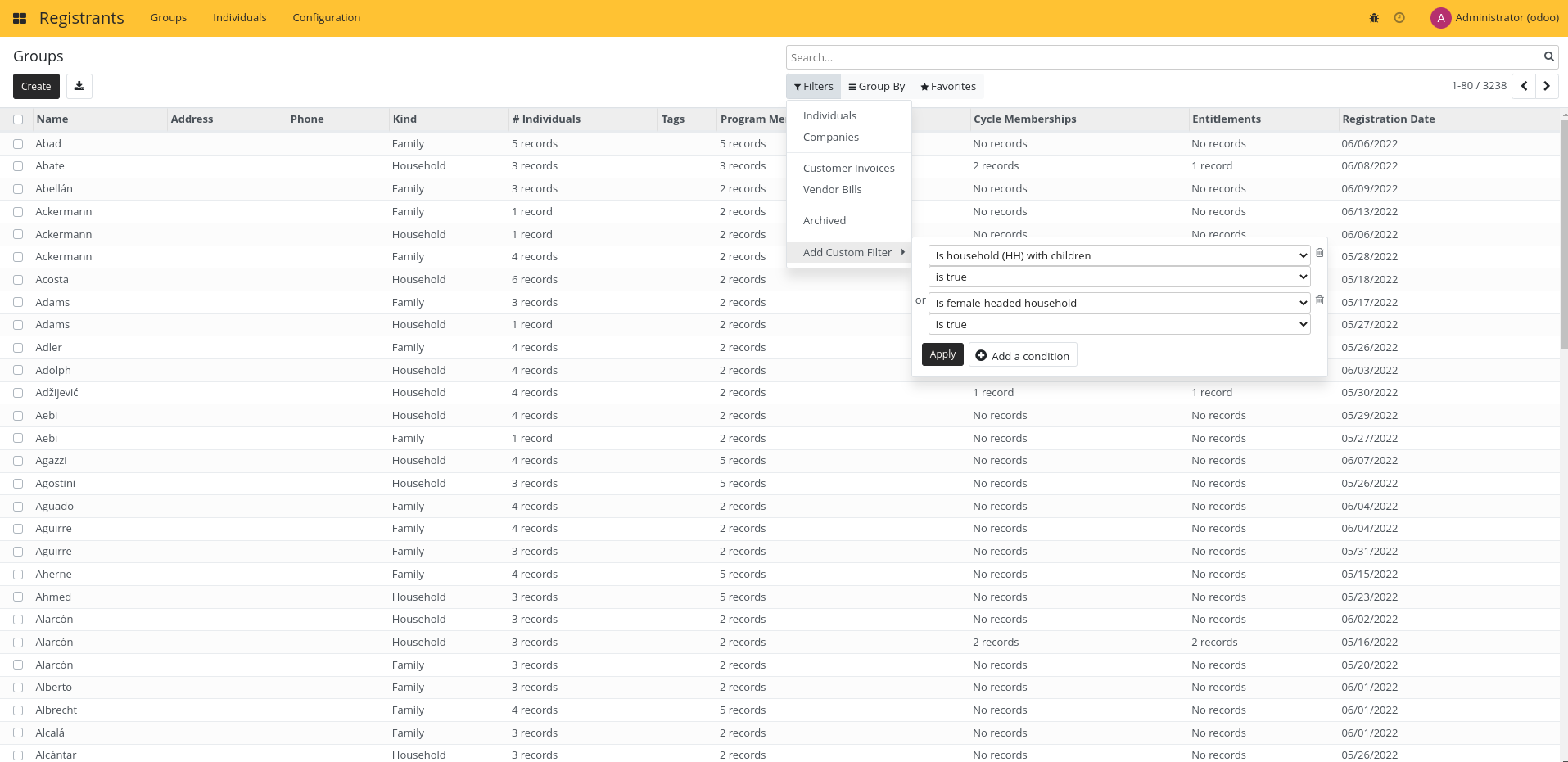 Select the registrants you want to export.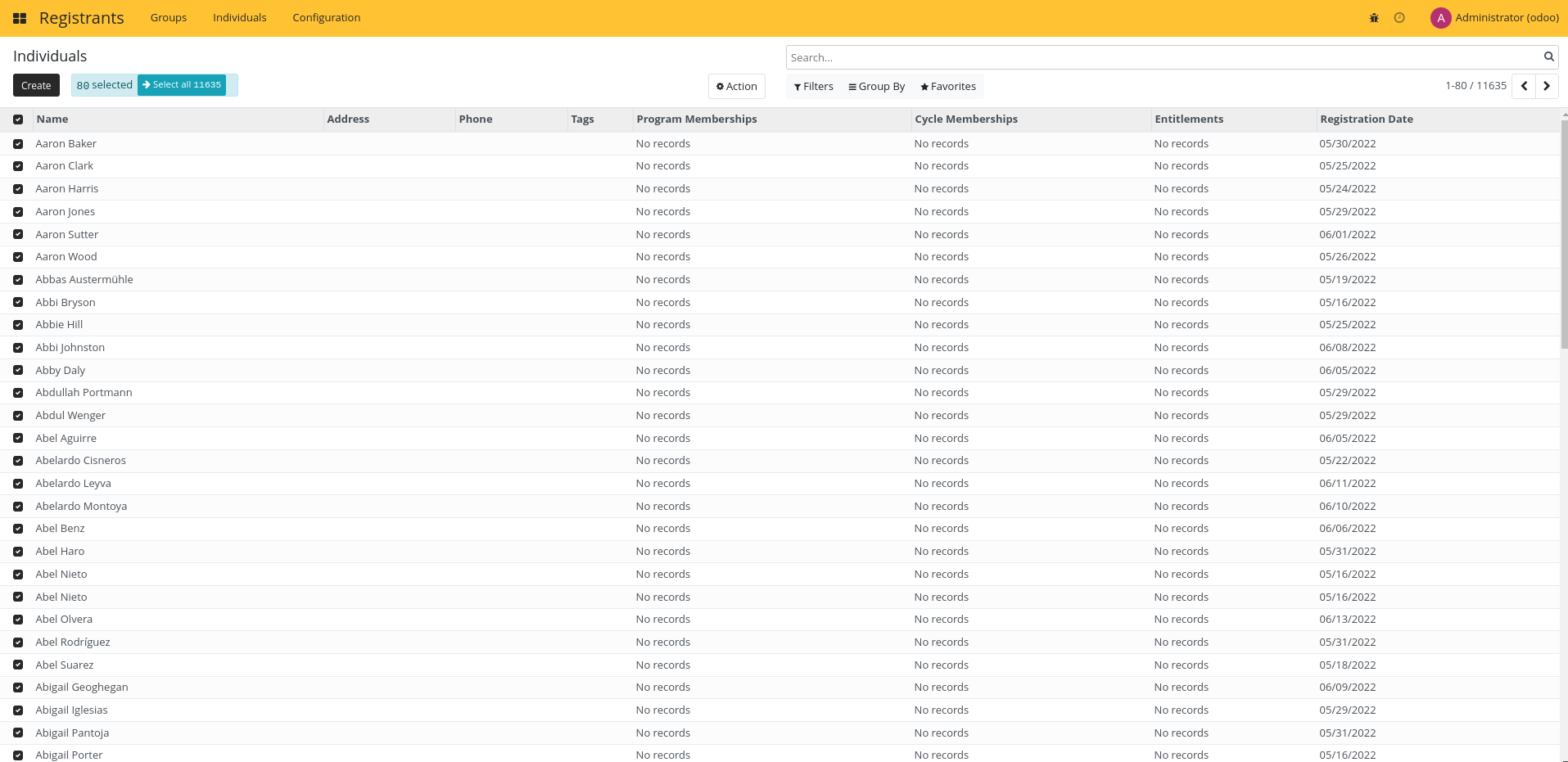 Click on export from the action menu.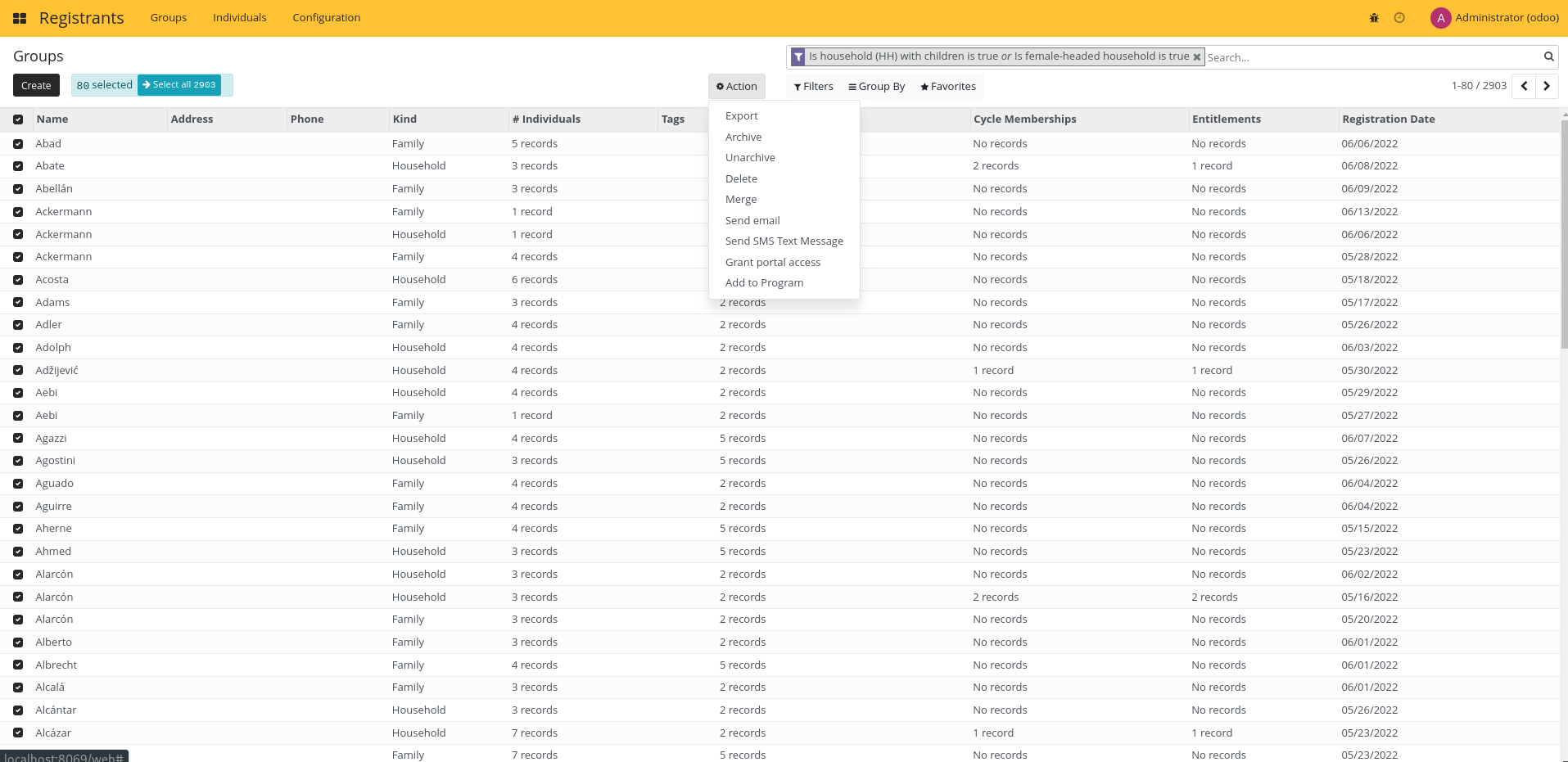 Configure your export. You can create your own export template to make the process faster.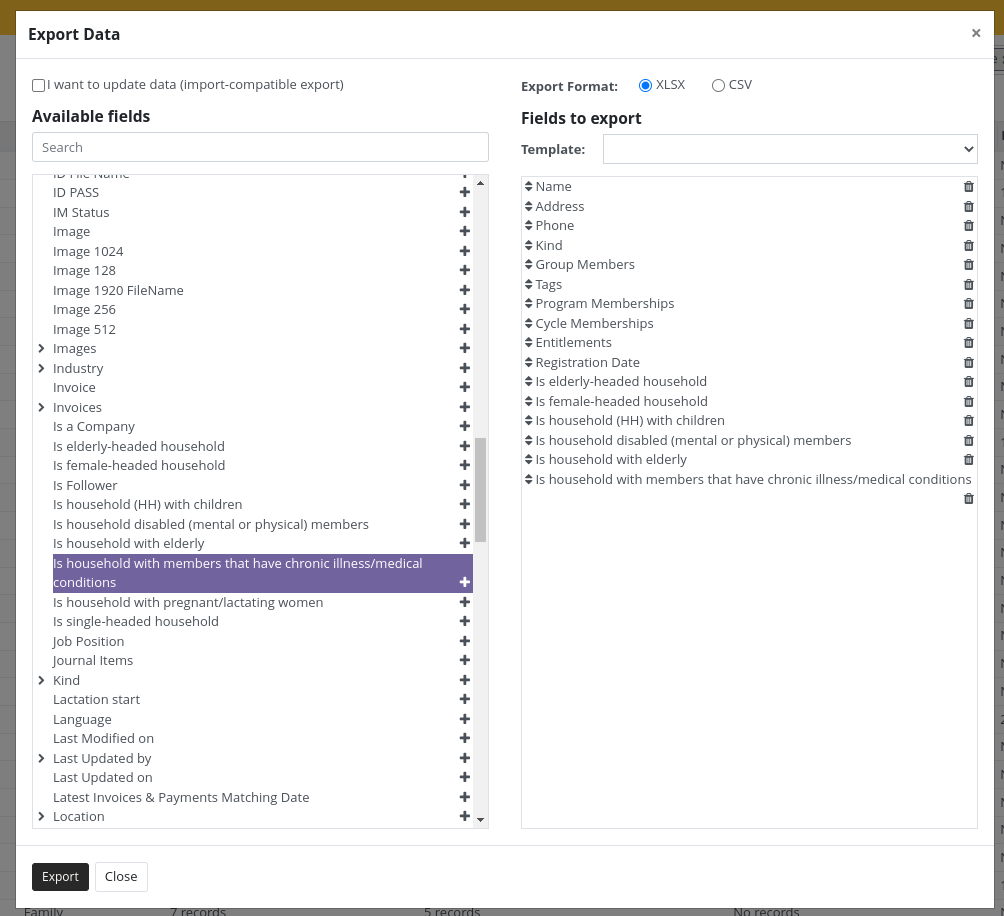 Click on Export, your Excel (XLSX) or CSV export will be downloaded.
To learn more about export capabilities, read the Odoo documentation.
API#
Odoo API#
Odoo is providing a generic API based on XML-RPC for all the models in the systems. This API can be used to import or export any data into the system.
REST API#
The REST API is currently being reworked.